For some time, Ferrari fans have figured that Ferrari wouldn't be touching the electric vehicle landscape.
These beliefs were reinforced in 2011, when former Ferrari President and Chairman Luca di Montezemolo was asked whether or not Ferrari would be creeping into EV scene in the near future. His response was interesting to say the least:
"You will never see a Ferrari electric because I don't believe in electric cars, because I don't think they represent an important step forward for pollution or CO2 or the environment."
Clearly, the attitude of Montezemolo towards electric cars was hostile. Combine that with the classical, purist nature of Ferrari fans, most believed that Ferrari wouldn't be making electric models any time soon, or at all for that matter. However, Montezemolo wasn't against all electrical applications, since he was an advocate for the at-the-time up and coming LaFerrari, one of Ferrari's most advanced cars, and also a hybrid.
Montezemolo, pictured in the middle
Unfortunately, Montezemolo was unable to keep this vision, as he resigned in October of 2014. There was lots of speculation as to why he was leaving. Some believe he was tired of being Chairman for 23 years, others speculated it was the fact that Ferrari was going public and he didn't want any part in the politics that played into a business move of that caliber.
The point being, there are many reasons why he could have left, but one that is most commonly believed is that Montezemolo was clashing with Fiat-Chrysler's CEO, the late Sergio Marchionne, and that he was forced out.
Montezemolo was primarily concerned with F1 racing and protecting the Ferrari brand, he was worried that producing too many Ferrari models would dilute the brand. He was also a known adversary of the Ferrari SUV, slated for a late 2019 release. His views on these subjects very heavily opposed Sergio Marchionne, someone you could call a progressive thinker, not only did his worldview differ greatly than Montezemolo's, but so did his stance on the future of Ferrari.
"If there is an electric supercar to be built, then Ferrari will be the first."
This is a direct quote from Sergio Marchionne from an interview with Bloomberg in January of 2018, and by dissecting Marchionne's further statements about the future, it seems that electric Ferrari's will be arriving sooner than later.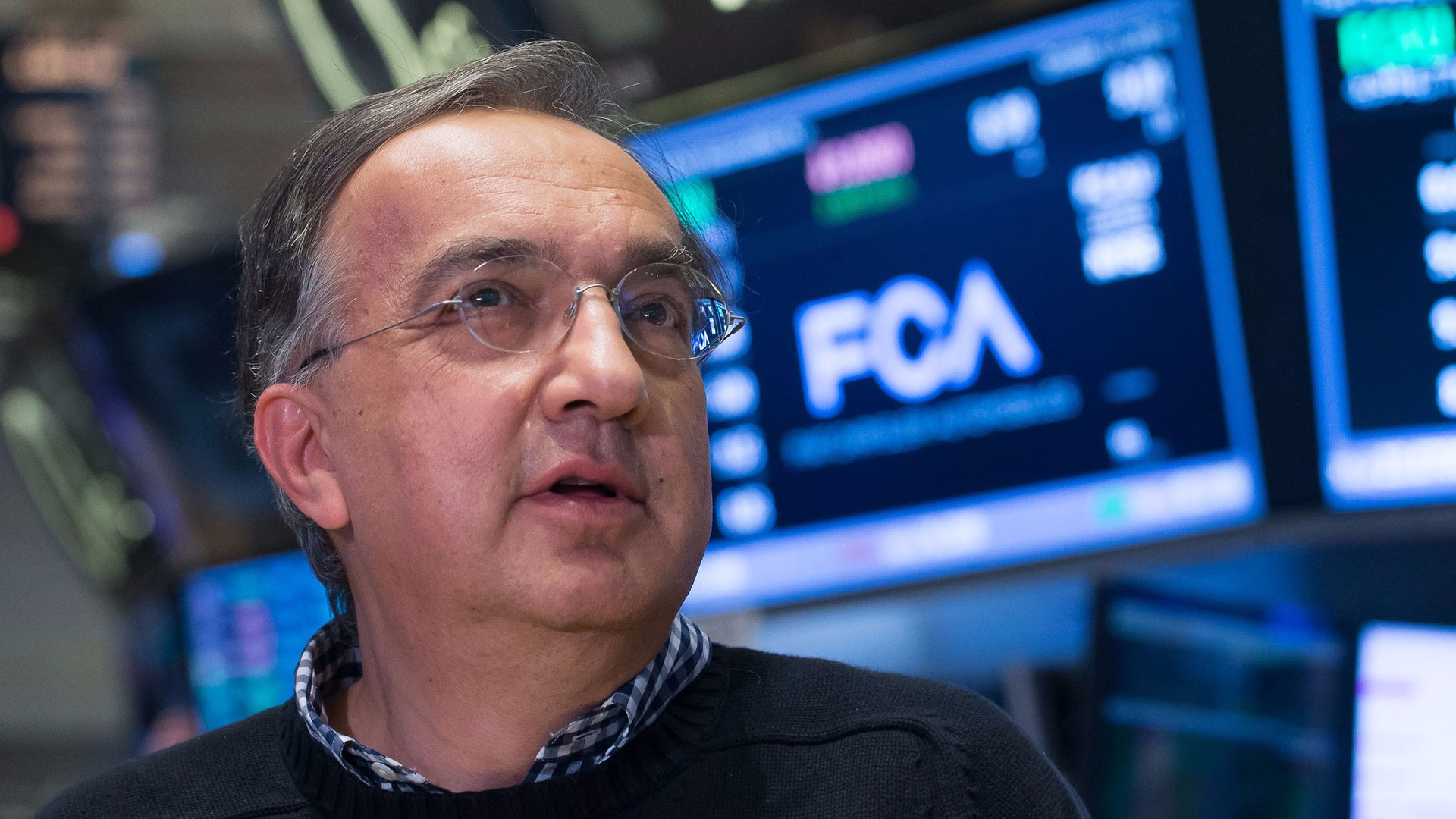 Sergio Marchionne at the NYSE
"I hope you don't buy because every time I sell one it costs me $14,000"

"I don't know of a business that is making money selling electric vehicles unless you are selling them at the very, very high end of the spectrum."
For Marchionne, he believed he could turn a profit on a luxury, high end Ferrari while maintaining the brand's pristine image. For most other automakers, electric cars do not yield a high profit. However, there is heavy pressure on car companies due to penalties for not hitting CO2 targets, and of course there is the fact that Porsche, Aston Martin and other automakers have already made official announcements on their EV futures.
"Whenever we end up going to auto shows, the intensity with which we make these proclamations goes up exponentially."
Since these comments, and as mentioned earlier, Sergio Marchionne passed away. Which left some uncertainty for the brand's future, and left some purists rooting for a Montezemolo comeback, which ultimately didn't happen.
Instead, Louis Camilleri took over the reigns as CEO. Camilleri was a friend to Marchionne, and he joined Ferrari's Board of Directors in 2015. Camilleri has been connected to Ferrari and Formula 1 racing for a long time, and being an international business mogul, he shares global viewpoints with Marchionne.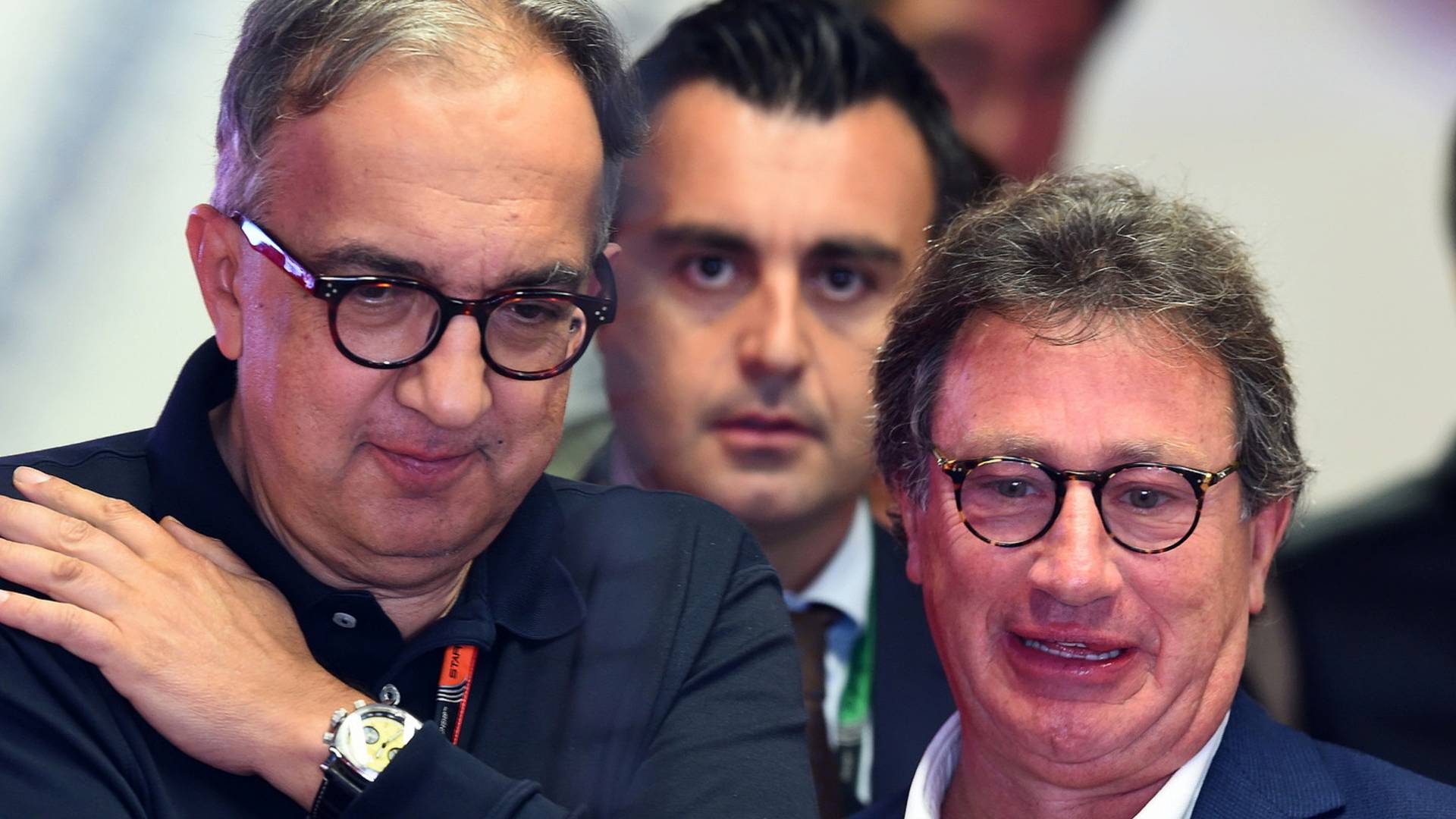 Marchionne pictured on the left, Camilleri on the right
Also, while running Phillip Morris, Camilerri invested in smokeless tobacco or E-cigarettes, which have cause a huge shift in the tobacco industry. His interest in electric innovations to past products could point towards future plans for Ferrari EV models.
While change has been a common theme of late for Ferrari, it looks like the one thing will remain constant, the effort of Ferrari to push further technologically in order to achieve the fastest electric supercars.